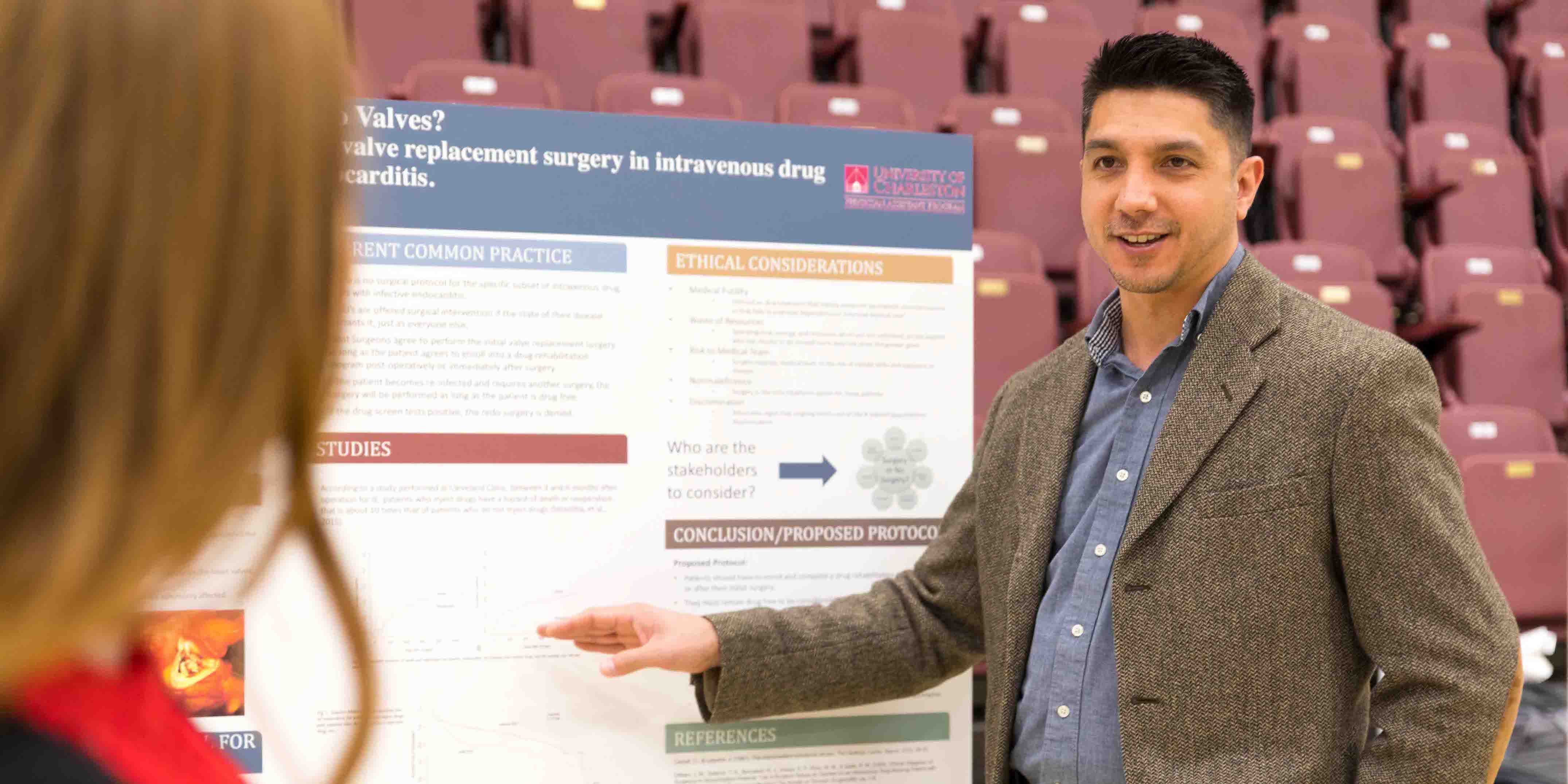 Master of Science in Strategic Leadership
16 Months 

In-Seat & Online 

Charleston and Online
Program Overview
Through our accelerated, cohort-based program, working professionals will develop leadership skills and abilities to meet the challenges of a global business world as an organizational leader in a wide range of career fields. Our dynamic, cohort-based program caters to the needs of working professionals, accelerating your growth and honing your leadership acumen. Gain a robust knowledge base, illuminating your path to success in an ever-evolving business landscape.
This program provides you with practical education, meaningful skills, and a knowledge base to advance to senior-level leadership. Embrace the challenge and join us in shaping the future of leadership excellence.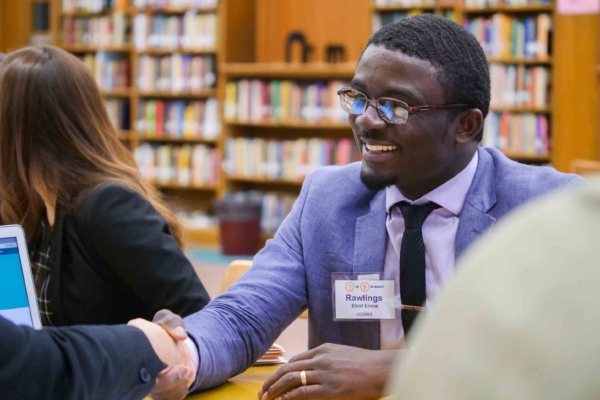 Applicants with a 2.0 or higher cumulative college GPA are eligible for general admission to gain direct entry into this program. Students may apply online or download the admissions application.
A visit to campus to meet with Admissions personnel and program faculty is strongly encouraged.
Program Highlights
Helps to develop your leadership skills and abilities.

It is designed specifically for working professionals.

You can specialize in Business Management, Healthcare Management, Crisis Leadership, or Strategy as Practice.

The entire course can be completed online or on-campus in as little as 16 months.
Program Outcomes
Senior Leadership Skill Base

You will learn how to anticipate and execute organizational change while motivating and inspiring your team.

Lifelong Connections

Small classes of students progress together through the sequential curriculum. Lifelong connections and professional relationships are formed and solidified through the progression.

Strategic Leader in Complex Environments

Graduates leave the program with strategic, creative, and critical thinking skills needed to lead organizations, groups, and teams through turbulent, complex, and diverse environments.
What are some of the possible professional roles I might pursue after completing the Master of Science in Strategic Leadership degree?
Upon completing the Master of Science in Strategic Leadership degree, you can unlock a world of exciting professional opportunities. Some potential roles you may pursue include:
Chief Executive Officer (CEO)
Chief Operating Officer (COO)
Director of Strategic Planning
Organizational Development Manager
Business Consultant
Nonprofit Director
These are just a few examples of the diverse and rewarding career paths that could potentially be available after completing the Master of Science in Strategic Leadership degree. The program equips you with the skills and knowledge to excel in leadership positions across various industries and sectors.
What concepts will I be exposed to while completing the Master of Science in Strategic Leadership degree?
During the pursuit of a Master of Science in Strategic Leadership degree, you will encounter a range of key concepts and subject areas that are crucial for developing effective leadership skills. Strategic Management will help you understand the process of formulating and implementing organizational strategies to achieve competitive a competitive advantage. Change Management will help you learn to lead and manage organizational change initiatives, including techniques for overcoming resistance and fostering employee engagement. Organizational Analysis teaches you to assess organizational strengths and weaknesses, diagnose challenges, and evelop strategies for organizational decision-making.
These are just a few of the concepts you may learn that will provide a foundation for strategic thinking, effective decision-making, and leadership excellence. You can speak with one of our admission representatives if you want more details about the concepts you can expect to learn while completing this degree.
What is the difference between an MBA and a MS in Strategic Leadership?
An MBA (Master of Business Administration) offers a comprehensive business education, covering various disciplines such as finance, marketing, and operations, preparing students for general management roles. In contrast, an MS (Master of Science) in Strategic Leadership focuses specifically on developing leadership skills and strategic thinking abilities, with a greater emphasis on leadership theory, organizational behavior, and strategic decision-making. The MS in Strategic Leadership degree provides specialized knowledge for leading teams and organizations, while an MBA offers a broader business education with a management focus.
Meet the Faculty
Meet the Faculty