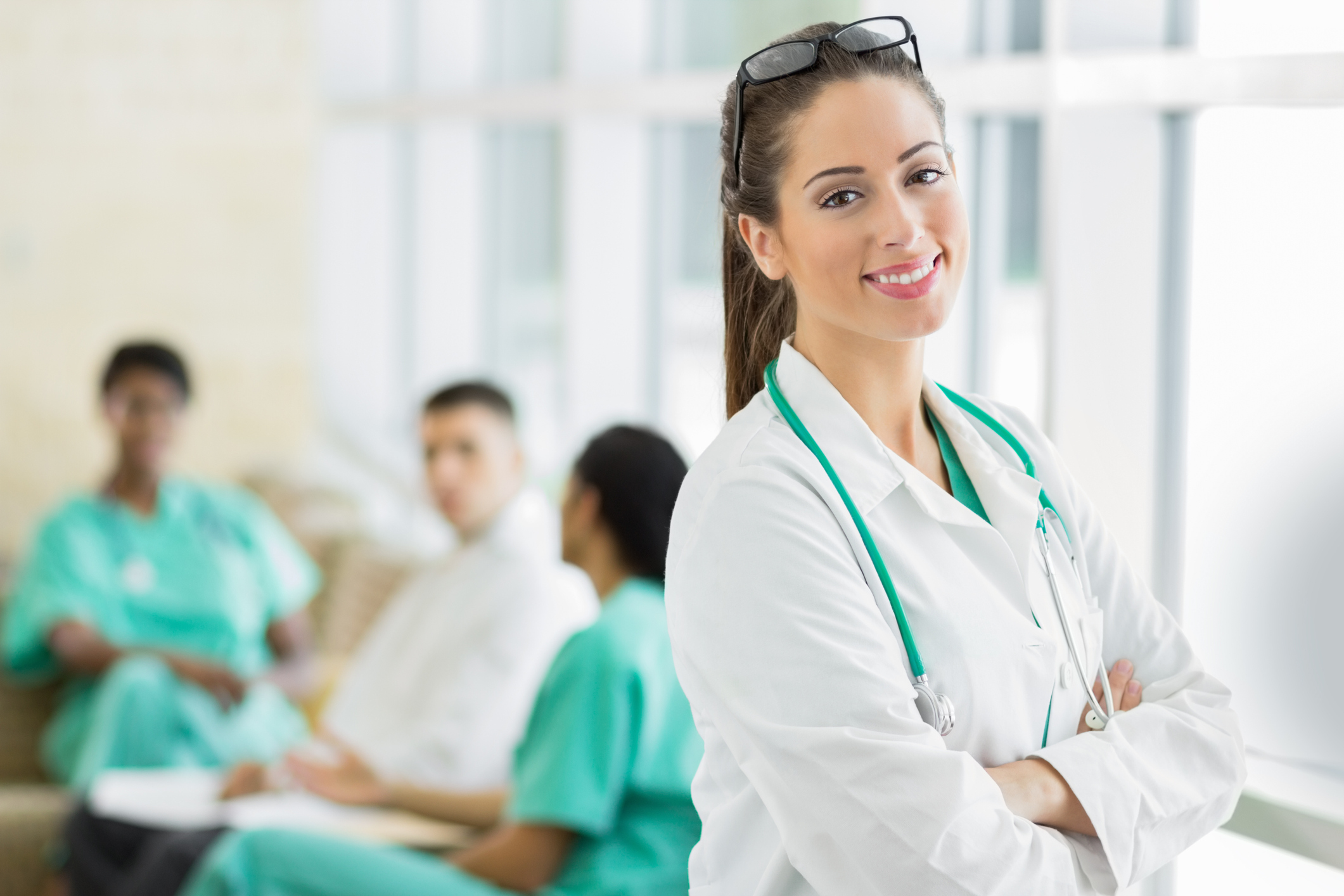 Master of Science in Nursing | Family Nurse Practitioner
5 Semesters

Online

Online
Program Overview
The Master of Science in Nursing program prepares students for their role as an advanced practice nurse who functions as the primary care practitioner to individuals across the lifespan in a variety of inpatient and outpatient clinical settings.
The degree offers an emphasis on practice as a Family Nurse Practitioner (FNP), to enable students to take their career to a higher level. Through this program, you can develop the knowledge and skills to assume advanced practice roles.
The didactic courses provide the knowledge, theoretical concepts, and research that inform today's patient care and evidence-based practice. The clinical courses enable students to gain skills in clinical decision making and differential diagnosis, patient teaching, assessments, and interventions.
Our degree enables graduates with the knowledge and skills required to sit for the FNP national certification board examination offered by the American Nurses Credentialing Center (ANCC) or the American Academy of Nurse Practitioners (AANP).
PUBLIC NOTICE: UPCOMING ACCREDITATION REVIEW VISIT BY THE ACEN
The University of Charleston will host a site visit for initial accreditation of its Master of Science in Nursing program, Family Nurse Practitioner option, by the Accreditation Commission for Education in Nursing (ACEN). The public is invited to meet with the site visit team and share comments about the program in person, or send in written comments directly.
The Mission
The mission of the Master of Science in Nursing (MSN) program is to prepare ethical, safe, and effective advanced practitioners of professional nursing across the lifespan.

Notice: Application deadline:
Spring 2023 | October 1, 2022 (preferred deadline) November 1, 2022 (final deadline)
To apply to the program, students must:
Have a BSN from an accredited institution and at least a minimum cumulative 2.5 GPA (BSN in progress may be considered for a conditional admission status)
Have a current, active, unencumbered US registered nurse (RN) license (Authorization to Test may be considered for a conditional admission status)
Have a personal commitment to the rigor and time of the program
Submit a written statement of purpose
Submit the contact information for two (2) professional recommenders
Submit a resume/curriculum vitae (CV)
Transfer Students
The Capito Department of Nursing accepts transfer students for the master's degree program. In order to gain admission to the graduate nursing program students must:
• Have a cumulative Grade Point Average (GPA) of 2.50 or better
(Transcripts seven (7) years old or greater will be evaluated on an individual basis.)
• Transferred courses must have been taken for credit.
• Students may transfer nursing courses where a 'B' or higher has been obtained except any courses where APEA is used with standardized testing.
• Individual consideration for course acceptance will be evaluated prior to transfer credit
being confirmed
• No more than 9 credits will be accepted for transfer.
• Credit for other graduate nursing courses earned more than five (5) years ago cannot be transferred.
• Course syllabi and transcripts are required for review by the program faculty in order to determine the number of possible transfer credits accepted. Course equivalency will be evaluated by the faculty currently teaching the UC version of the course. The designated faculty will make a recommendation to the Program Director regarding the substitution.
Program Highlights
Designed for the working RN, the program takes just 5 full time semesters to complete, with a total of 42 credits needed.

There are 750 required clinical hours that are completed in the last 3 semesters of the program. (This works out to be just 2 calendar days per week, which is designed by and built for working nurses.)

Two annual starts: Spring and Fall. (Spaces in this program are limited, so applying early is highly recommended.)

Program is online with no residency required.
Program Outcomes
Upon successful completion of the program, the master's graduate should be able to:   
Program Outcome 1 Deliver safe, high quality, patient-centered and population care through an advanced understanding of nursing and relevant sciences through health promotion and preventative measures.
Program Outcome 2 Implement the role of the advanced practice registered nurse through lifelong learning, reflective practice, and enlightened living informed by evidence and research.
Program Outcome 3 Advocate for policies that lead to change in quality health outcomes through interprofessional collaboration in the delivery of primary care.
Program Outcome 4 Integrate ethical, critical thinking and decision making in the leadership role to plan, implement, and evaluate primary care interventions with culturally and age diverse populations.
Program Outcome 5 Apply patient healthcare technologies and informatics in practice within a systems framework to promote effective communication and to organize care.
Synthesize principles of advanced nursing practice to deliver evidence-based care that ensures patient safety as well as socially relevant, culturally applicable, ethically appropriate, and improve health outcomes.
Justify clinical reasoning and relevant sciences to provide patient-centered care for diverse communication populations across the lifespan.
Take part in health care changes within a systems framework to influence safe practice, enhance patient safety, and promote health equity.

Combine technological literacy, interprofessional collaboration, and advanced practice to improve clinical practice outcomes. 
Effective June 14, 2022, this nursing program is a candidate for initial accreditation by the Accreditation Commission for Education in Nursing. This candidacy status expires on June 14, 2024. Accreditation Commission for Education in Nursing (ACEN) 3390 Peachtree Road NE, Suite 1400 Atlanta, GA 30326 (404) 975-5000
Note: Upon granting of initial accreditation by the ACEN Board of Commissioners, the effective date of initial accreditation is the date on which the nursing program was approved by the ACEN as a candidate program that concluded in the Board of Commissioners granting initial accreditation.
Access the UCWV Graduate Nursing Student Handbook Here.
Meet the Faculty & Staff
Meet the Faculty & Staff