Give Day 2023 – Thursday, February 16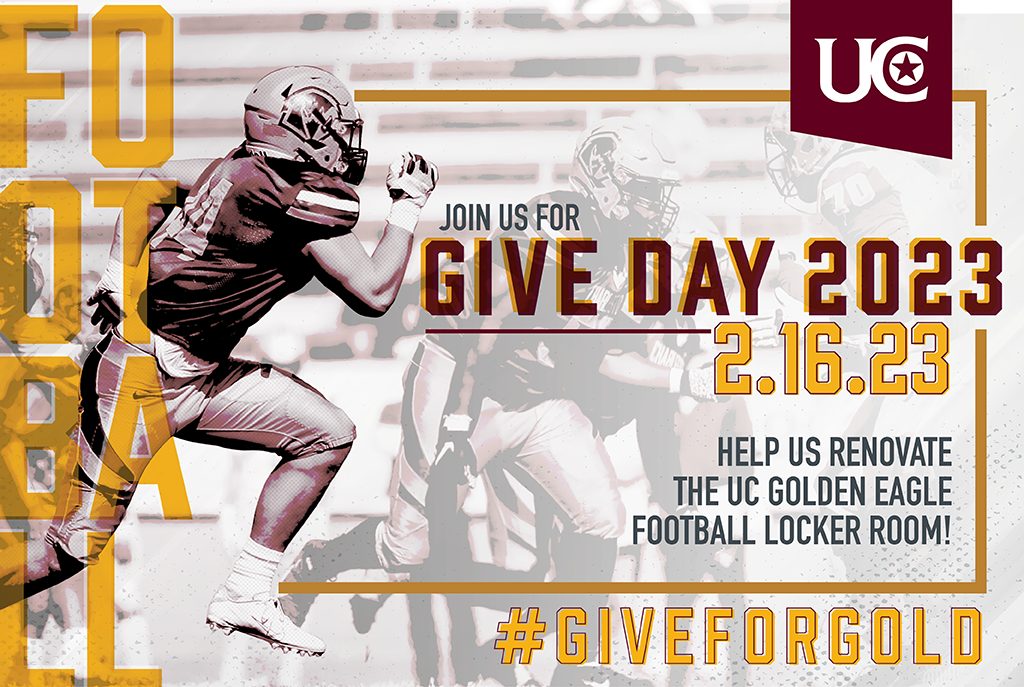 The University of Charleston will kick off its annual Give Day campaign – and this year, it will help fund the UC football locker room renovation project.
The project will update the aging locker room facilities at University of Charleston stadium, creating a state-of-the-art athletic space for the 120 student-athletes and 10 coaches that comprise UC football. This renovation will also help with recruiting future Golden Eagles.
UC alumni, faculty, staff, and students will be helping to raise the funds needed to renovate the locker rooms.
Past Give Days have raised needed funds for many projects that impact the UC community in a very visible way – converting the Boat House into a recreation center, creating an area with sand volleyball, basketball and pickleball courts, and more. For other UC teams, the building of both the Wehrle Arena and the Welch Athletic Complex provided exceptional places for practice and play. This year, the focus is on UC football.
For more information or to contribute to the renovation project, click here: Give for Gold