Golden Eagles Claim Fifth Consecutive Mountain East Conference Commissioner's Cup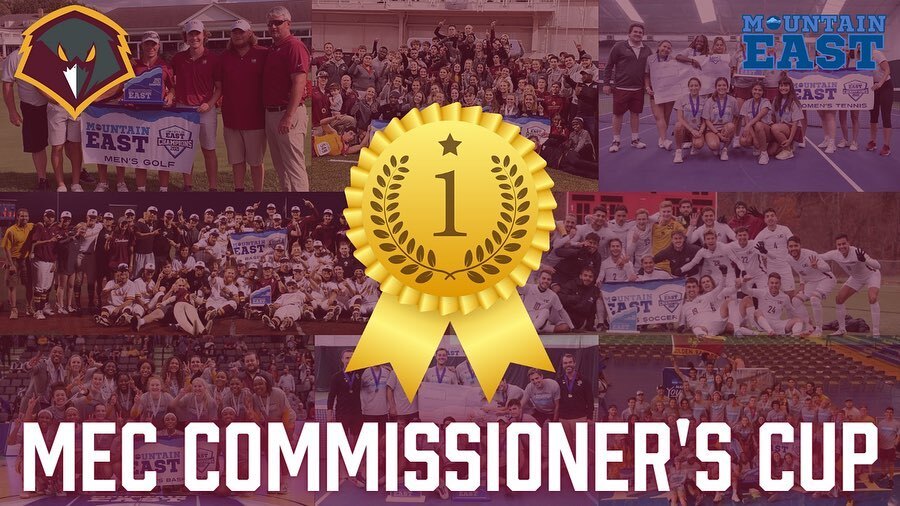 The University of Charleston has once again won the annual Mountain East Conference Commissioner's Cup, the fifth year in a row and the seventh time that the Golden Eagles have won since the Mountain East Conference began in 2013-14.
The award recognizes overall athletic excellence among its membership each year.
The standings are compiled utilizing an "all-sports rating." This rating is determined by a formula that awards points to a school for its regular season finish equal to the number of teams per sport sponsored by the MEC, and then divided by the number of sports offered by the institution. The final rating is a percentage of points acquired against the number of points available.
Charleston finished on top of the standings with a .94149 rating. UC claimed conference championships in nine sports, including men's and women's cross country, men's golf, men's and women's indoor and outdoor track & field, men's tennis (regular season and tournament) and women's tennis (co-regular season and tournament). The Golden Eagles also claimed tournament championships in men's soccer, women's basketball and baseball. UC baseball won the league's southern division during the regular season.
West Liberty came in second in the standings and Fairmont State finished in third place.
https://mountaineast.org/news/2022/7/6/general-charleston-wins-seventh-mec-commissioners-cup-in-2021-22.aspx