Amy Bruce Nominated for "Nurse Excellence" Award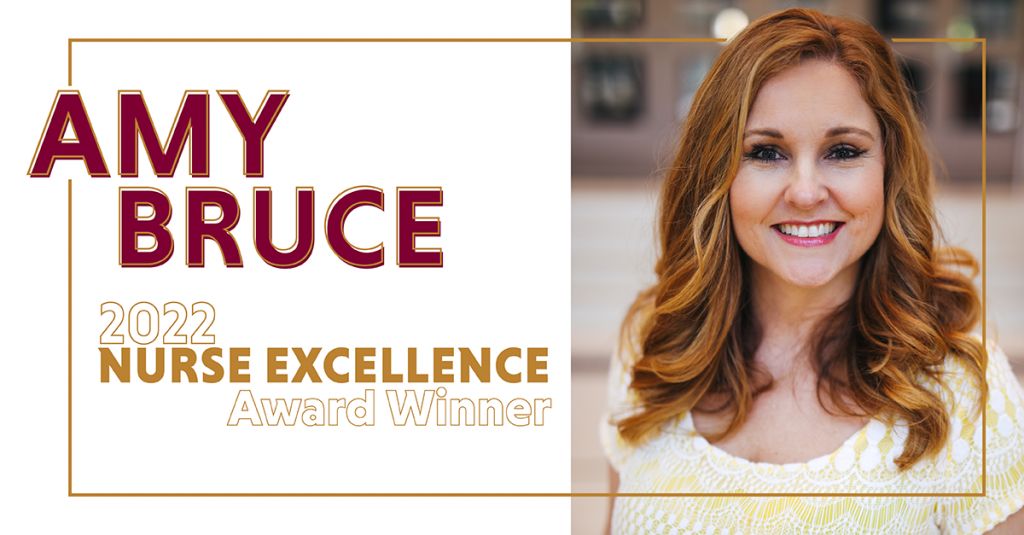 The West Virginia Future of Nursing Action Coalition has recognized 40 nurses who are empowering their communities, advancing nursing, and leading change for its Nurse Excellence award.
Amy Bruce, DNP, MSN, RN, NE-BC, the Chair and Program Director of the Capito Department of Nursing will be honored as one these game-changing winners at a recognition gala in September, 2022.
Her nominator, Ivan Bruce says, "She places a high standard of perfection for herself, and her actions point to her belief that it is her personal responsibility to ensure that the future of nursing is secured for the posterity of all that has gone before and all that will follow."
Amy Bruce says, "Being a nurse is more than salary, more than opportunity, more than a career. Nursing is a way of life; It is the blueprint for compassion, cultural competency, population health, and access to care."
Laure Marino, DNP, APRN, FNP-BC, GNP-BC, Interim Executive Director of Future of Nursing WV said, "Our Awardees are the shining stars of our next generation of nursing leaders. We are proud to recognize their accomplishments and mentor them as they continue on their leadership journey to improve the culture of health in WV."
About the Future of Nursing WV Action Coalition: The FONWV is a 501c3 non-profit coalition of diverse stakeholders focused on building a culture of health by strengthening and expanding nursing practice, education and leadership. The coalition figured prominently in advancing the legislation to reduce practice barriers for APRNs, improving access to health care for all West Virginians.
The FONWV has also created two highly successful online educational programs, Transition to Practice, guiding graduate nurses as they move from the classroom to practice and The Nursing Leadership Academy, which assists nurses moving into a management role. Over 500 nurses in the state have completed these courses.