Profile: Bradley Harris
"The University of Charleston prepared me for the real world by challenging me to not only learn the mission but to live it."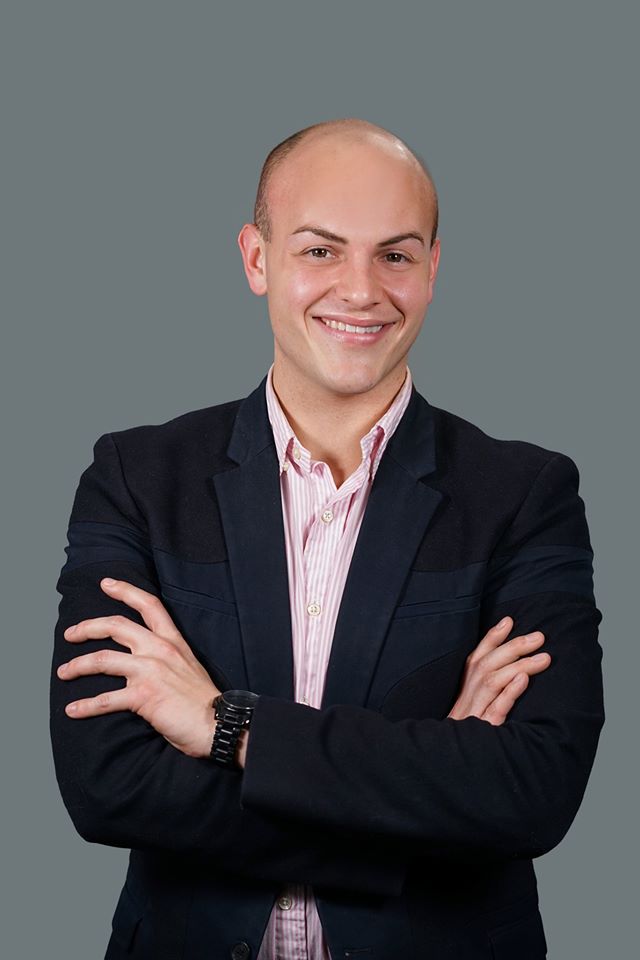 "My experience at the University of Charleston changed my life. I'll never forget sitting in one of the first freshmen assemblies hearing then-President Welch say, "Throughout your journey at UC, you'll find that the more educated you are, the more open-minded you become." That line stuck with me and I continue to learn as much as I can, grow much as possible and impact as many others as I can along my journey."
A native of Dorothy, West Virginia, Bradley Harris graduated from UC in 2013, with a Bachelor's degree in Public Policy/Communications. Today, he is the External Affairs Specialist for West Virginia American Water.
In an editorial he wrote for the Charleston Gazette Mail several years back, Bradley described how he fell in love with UC. "I began my college search as a junior in high school, but it wasn't until the spring before my senior year that I fell head over heels in love. I took the ACT test on the campus of the University of Charleston. After finishing the test, I remember walking all around Riggleman Hall, gazing across the river at the Capitol from the Rotunda.  At that moment, I knew I wanted to be a student there — I could just feel it. It wasn't long after that I scheduled a visit with my parents and they, too, fell in love. At that point, I knew I would be a Golden Eagle, and ultimately, a Charlestonian."
While at UC, Bradley was, to put it mildly, involved.  He was a Student Government Association Executive Board Member, Welch Colleague Scholar, First Year Programs Event Chair, Peer Educator, a member of the Black Student Association, and Student Activities Board Member.  As a member of SGA, he helped support the Admissions team through recruiting new students and participating in all the community activities sponsored by UC.
"The University of Charleston prepared me for the real world by challenging me to not only learn the mission but to live it," he stated. "Each day, I served as a student leader keeping productive work, enlightened living and community involvement at the core of everything I did. As part of my program requirements, I had the opportunity to intern with the West Virginia Secretary of State's Office. After an extremely successful six-hour internship experience, I was asked to continue working part-time through May 2013. After graduation that May, I had the honor of being named a senior staff member to the Secretary of State, serving as her Executive Assistant for nearly four years."
Bradley says that, with his current job, he is still living the UC mission. "Ten years after moving to Charleston and starting my journey at UC, I have a job that allows me to continue giving back. With WV American Water, I have the honor and privilege of leading all community relations and charitable giving efforts across the state. If I did not have those core values of the mission integrated into my life early or hadn't received such incredible opportunities through my program at the university, my career path may not be what it is today. I'm forever grateful for how prepared I felt for the real world after leaving the University of Charleston and will forever cherish those opportunities and experiences."
And Bradley stays involved in his alma mater to this day. He says that while he has had opportunities to leave the area, he chooses to stay in Charleston and to stay involved in UC. He hopes to mentor current students and share with them the benefits and unique status that come with being a Golden Eagle alum.
And his favorite memory? Well, there are many, but he fondly remembers spending time on the riverbank on a pretty day and having classes in his favorite building on campus—Riggleman Hall.
To current UC students, Bradley offers this advice:  Wings up, Golden Eagles! As Norman Vincent Peale said it best, if you shoot for the moon and miss, you'll still find yourself among the stars – and, he adds, with the honor of being part of the University of Charleston family forever!
---