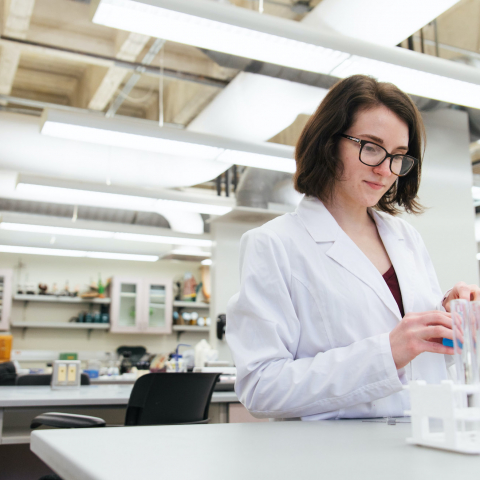 NSF STEM Scholarship
Scholars Program for Environmental Challenges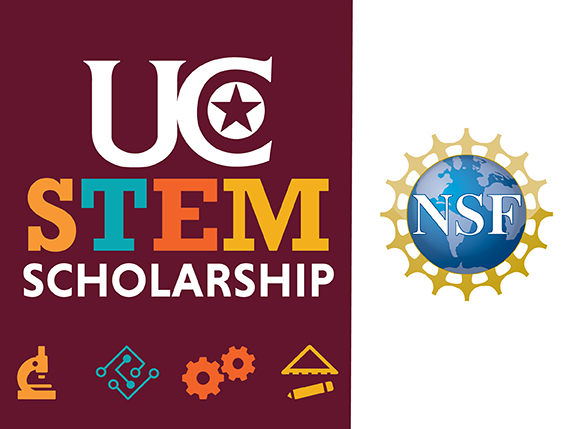 This substantial scholarship is your ticket to join a community of learners that will help you cultivate your science potential, explore areas of interest in a safe and nurturing environment and prepare you for a bright future in the sciences — Dr. Aida Jimenez
About the Program
Today, more students are addressing the environmental and ecological challenges we face by pursuing a degree that gives them the knowledge and skills to make a difference.
Through a unique partnership with the National Science Foundation, we can help you do the same.
The Environmental Challenges Scholarship is a competitive scholarship, providing $9,500 annually to cover unmet financial needs for students pursuing a four-year degree at UC in the following areas:
In addition to helping fund your education, the program provides opportunities to gain experience and professional development, including participating in research opportunities that begin almost as soon as you set foot on campus as a student.
You will be mentored by a UC STEM faculty member and focus on preparing for a career in the STEM field. You can also participate in service and educational trips during the summer and apply for some great internship opportunities.
If your goal is to use science/technology to change the world, this is a great first step. Applying for the scholarship does take some effort, but the reward is well worth it.
Please note: We still have five scholarships left, but they will only be awarded through the end of 2022, so apply for yours today! 
Application Requirements
You must have a GPA of 2,75 or higher
Have demonstrated financial need (via FAFSA)
Fill out the interest form, then watch the "Careers in STEM" information event online: www.tinyurl.com/UCSPEC
Complete the quantitative reasoning skills test online and a science assessment (information will be sent to you when you indicate your interest in the program)
Complete a performance task on the UC campus (The task will be related to your intended major and will involve research and/or activity in our lab.)
For more information or to apply, contact:
For more information or to apply, contact: