When There Are Nine Conference
October 11 @ 9:00 am

-

4:30 pm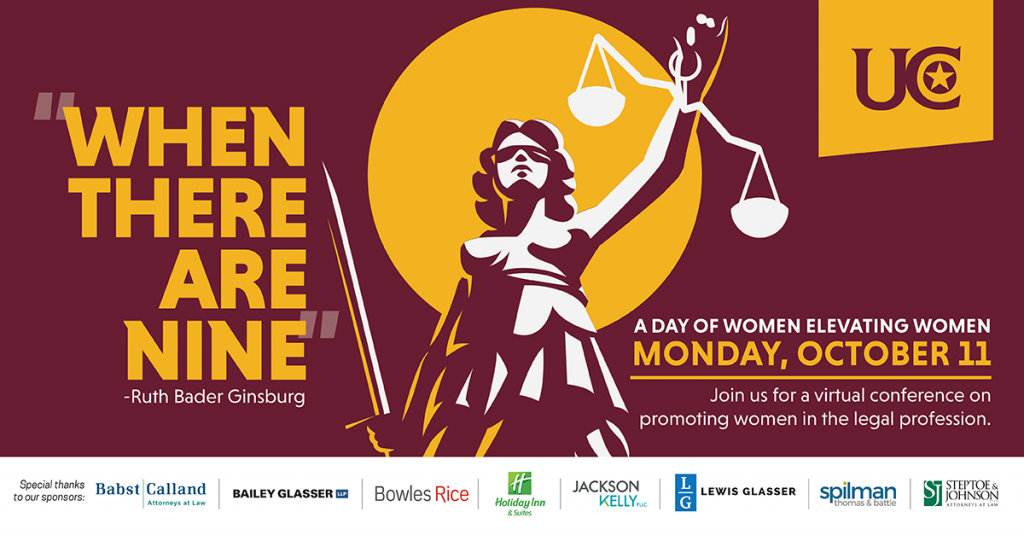 "When There Are Nine" is a very special conference designed as a 'for women, by women' conversation, dialogue, and informational opportunity with the aim of addressing issues of equity, inclusion, advancement, and leadership for those considering a career in the law.
Special guests will include a wide range of professionals in the field of law, including a US District Court judge, attorneys from several area firms, legal advocates from Mountain State Justice and Legal Aid, and those who have taken their law degree in unexpected directions.
A live podcast recording of Lady Justice: Women of the Court will take place at 9:00 am.
Following the podcast, there will be a series of Interactive Sessions designed to facilitate discussion among participants and provide space to share experiences, reflections, and skills that may be used to make positive differences.