Ronaldo Victor Ramirez, MPH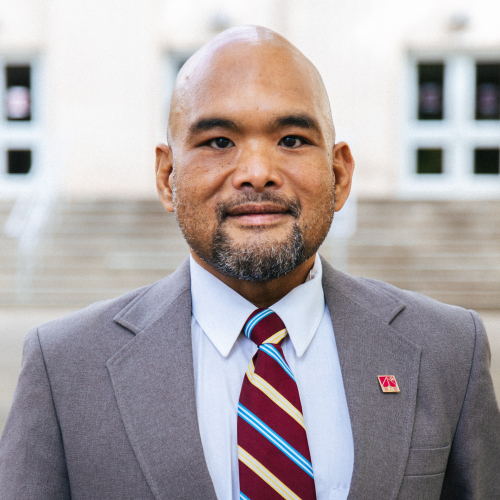 Contact Info
304-357-4394
Assistant Professor
Master of Public Health, West Virginia University (2005)
B.A. Biology, West Virginia University (1992)
Publications
Gagan Kaushal, Ronaldo Ramirez, Demelash Alambo, Wacharah Taupradist, Krunal Choksi, and Cristian Sirbu, Initial Characterization of D-Cycloserine for Future Formulation Development for Anxiety Disorders. Drug Discoveries & Therapeutics, Volume 5 (2011) Pages 253-260.
Posters
Analysis of Extemporaneously Compounded Dantrolene Sodium Oral Suspension in Clinical Settings  Corey Pontier†, Ronaldo Ramirez†, and Gagan Kaushal*,†
†School of Pharmacy, University of Charleston, Charleston, WV.
*Jefferson School of Pharmacy, Thomas Jefferson University, Philadelphia, PA.
Abstracts
J Shawn Jones, Ronaldo V Ramirez, David A. Latif, Richard Stull. "Development of a Required Course in Pharmacogenomics, Epidemiology and Genetics at a New School of Pharmacy".  Proceedings: American Association of Colleges of Pharmacy Annual Meeting, July 19-23, 2008, Chicago, IL.
Classical pianist
Powerlifting
Kayaking
I grew up in Montgomery, West Virginia and attended Valley High School.  My undergraduate and Master's degrees were obtained at West Virginia University.  In 1994, I began working with the WV Bureau for Public Health, Office of Laboratory Services as a clinical microbiologist; identifying organisms of both clinical and epidemiological importance.
In 2006, I joined the faculty of the School of Pharmacy; primarily instructed in the laboratory courses of Biochemistry, Immunology and Pharmaceutical Compounding,  Currently, I still offer those courses, as well as lecturing in topics involving Infectious Disease, Public Health, Social and Behavioral Health, and Communications.
My residence is in Clendenin, a small town north of Charleston, with my wife and two sons.  Both of my sons are involved in sports and with our church.