Aymen A. Shatnawi, R.Ph., M.sC., Ph.D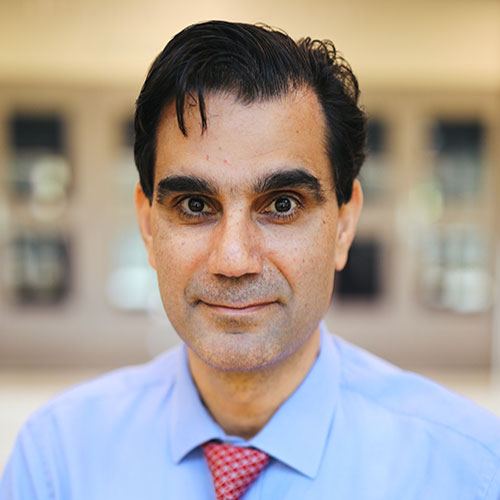 Contact Info
304-357-4748
Associate Professor, Pharmaceutical and Administrative Sciences, and Director of Graduate Studies
B.Sc:  In Pharmacy, Jordan University of Science and Technology (1995).
M.Sc. In Pharmaceutical Technology, Jordan University of Science and Technology.(1999)
Ph.D. In Biomedical Sciences, University of Toledo, Toledo, OH, USA (2007).
Postdoctoral Associate: Duke University, School of Medicine, Department of Pharmacology, Durham, NC, USA (2009).
Postdoctoral Associate, McGill University Goodman Cancer Research Center, Montreal, QC, Canada. (2013)
Research Interest
Prostate cancer (PC) is one of the most frequently diagnosed tumors in the united state that affects one in six men during their lifetime and is second only to lung cancer as cause of cancer death in men. My research is mainly focused on identifying the mechanisms by which Androgen receptor and its co-regulators involved in prostate cancer development and progression. It is mainly consists of multidisciplinary approaches that incorporate biochemistry, molecular and cellular biology, pharmacogenomics, pharmacology and bioinformatics to identify the signaling pathways involved in the disease state.
Selected Peer Reviewed Publication
Jamal Jilani, Aymen Shatnawi and Naser Idkaidek. Evaluation of Hydroxyethydiclofenac as Possible Drug for Topical Application. Acta Pharmaceutica Turcica (2003) 45:227-223
Thuyet Tran*, Aymen Shatnawi*, Xuan Zheng, Karen M.M. Kelley and Manohar Ratnam. Enhancement of Folate Receptor Alpha Expression in Tumor Cells through the Glucocorticoid Receptor: A Promising Means to Improved Tumor Detection and Targeting. Cancer Res. 2005 May 15; 65(10):4431-41.*Equal contribution.
Aymen Shatnawi, Thuyet Tran and Manohar ratnam. R5020 and RU486 Act as Progesterone Receptor Agonists to Enhance Sp1/Sp4-Dependent Gene Transcription by an Indirect Mechanism. Mol Endocrinol. 2007 Mar; 21(3):635-50.
Hao H, d'Alincourt-Salazar M, Kelley KM, Shatnawi A, Mukherjee S, Shah YM, Ratnam M. Estrogen-induced and TAFII30-mediated gene repression by direct recruitment of the estrogen receptor and co-repressors to the core promoter and its reversal by tamoxifen. Oncogene. 2007 Dec 13;26(57):7872-84
Blaser BW, Gonit M, Qi H, Shatnawi A, Guimon M, Lee RJ and Ratnam M. Induction of folate receptor type beta in a bone marrow engraftment model of acute myelogenous. Leukemia 21, 2233-2235-7 June 2007.
Juan Zhang, Mesifin Gonit, Marcella Salazar, Aymen Shatnawi, Lirim Shemshedini, Robert Trumbly and Manohar Ratnam. The CAAT/Enhancer Binding Protein α Redirects Androgen Receptor Signaling through a Unique Bimodal Interaction. Oncogene. 2010 Feb 4;29(5):723-38.
Mesfin Gonit, Juan Zhang, Marcela d'Alincourt Salazar, Hongjuan Cui, Aymen Shatnawi, Robert Trumbly and Manohar Ratnam. Hormone-Independence of Prostate Cancer Cells is supported by the Androgen Receptor without Binding to Classical Response Mol Endocrinol, 2011 Apr;25(4):621-34.
Aymen Shatnawi, John Norris, Cedric Chaveroux, Jeff Jasper, Andrea Shrek, Donald Mcdonnell and Vincent Giguere. ELF3 is a Repressor of Androgen Receptor Action in Cellular Models of Prostate Cancer. Oncogene. 2014 Feb 13,33(7):862-71
Cedric Chaveroux, Lillian Eichner, Catherine Dufour, Aymen Shatnawi, Bruno Fonseca, Nahum Sonenberg and Vincent Giguere. Molecular Cross Talk Between mTOR and ERRα is a Key Determinant of Rapamycin-induced Non-Alcoholic Fatty Liver. Cell Metab. 2013 Apr 2;17(4):586-98.