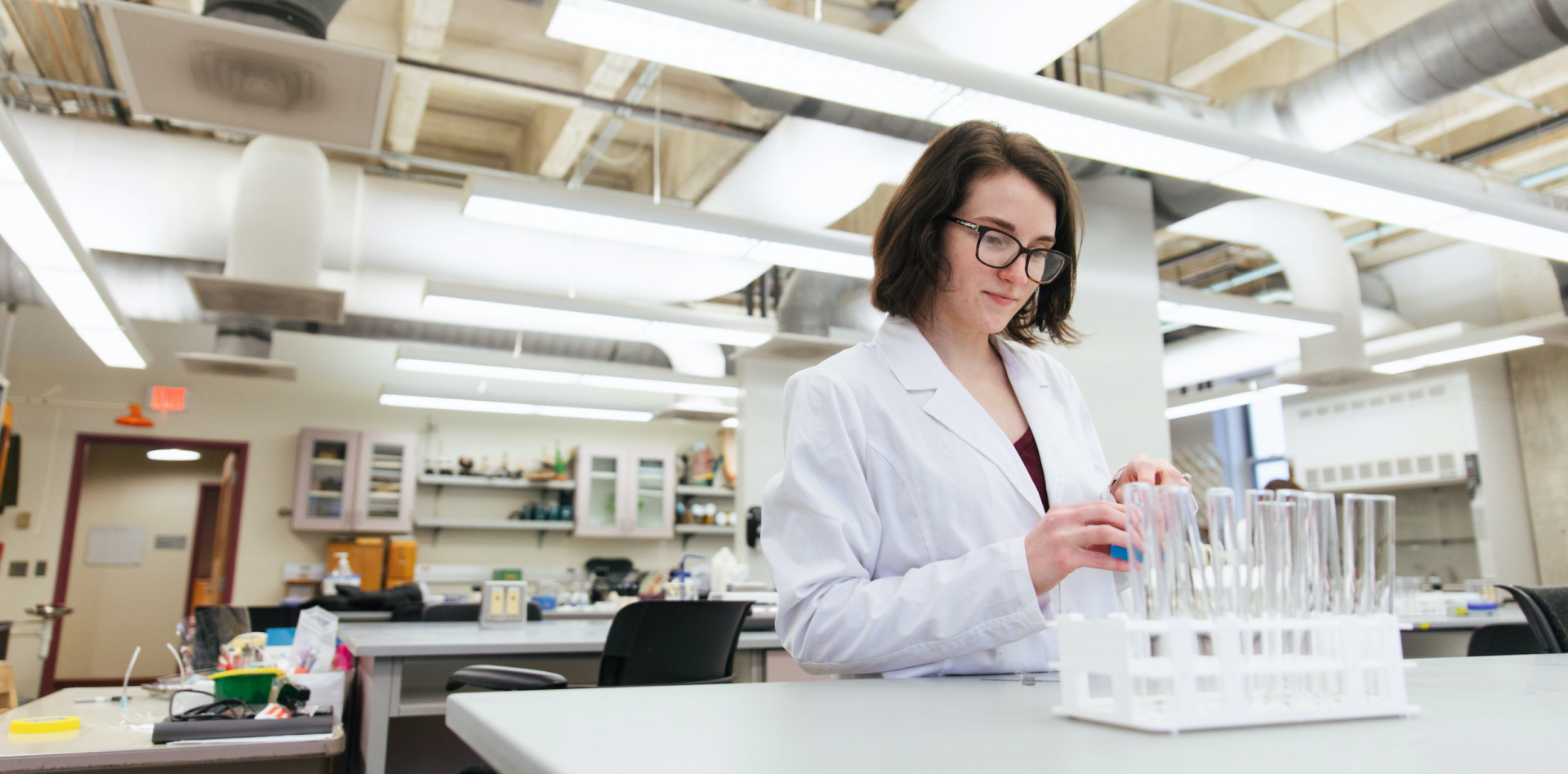 Pharmacy Direct
2-4 years 

In-Seat

Charleston 
Program Overview
UC Pharmacy Direct provides the opportunity to complete undergraduate pre-pharmacy and graduate pharmacy coursework all in one place and obtain a Doctor of Pharmacy degree (PharmD) in as little as 6 years. No extra hoops to jump through, no extra classes to take – you are guaranteed a spot as long as you meet certain criteria during your undergraduate studies.
Students can choose from three undergraduate pathways:
Fast Tracking: Complete your prerequisite courses without obtaining an undergraduate degree before starting the doctoral program
Undergraduate Degree Pathway: Complete your prerequisite courses and obtain an undergraduate degree before starting the doctoral program
3 + 1 Degree Pathway: Complete your prerequisite courses in 3 years, start the doctoral program, and apply the first year of graduate coursework towards an undergraduate Bachelor of Science degree with an emphasis in Biomedical Sciences
All three undergraduate pathways conclude with earning the Doctor of Pharmacy (PharmD) degree at the end of the graduate/doctoral program.
Ready to Apply?
First, apply to UC at https://www.ucwv.edu/how-to-apply/
Select Biology – Biomedical Sciences Concentration as your undergraduate academic program
Then, submit a Pharmacy Direct application at https://econnections.ucwv.edu/forms/pharmacydirect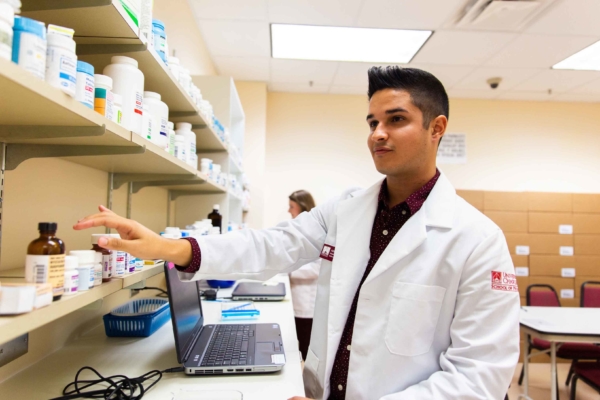 UC School of Pharmacy Guaranteed Seat Criteria
Pharmacy Direct students are guaranteed admission in the doctoral program if certain criteria are met:
Maintain a GPA greater than or equal to 2.75
Complete 56 hours of prerequisite courses (must achieve a C- or better)
Submit PharmCAS application no later than November 1
Successfully interview with pharmacy faculty
(You can still apply to the UC School of Pharmacy if you don't meet all the criteria, but your seat won't be guaranteed.)
Scholarship Availability
As a Pharmacy Direct student, in addition to the academic grid scholarship, you are eligible for a $1,500 – $3,000 scholarship each year of undergraduate pre-pharmacy coursework. Upon matriculation to the UCSOP, Pharmacy Direct students will be eligible for an additional SOP scholarship for all 4 years of the graduate pharmacy program.
Student athletes with remaining NCAA eligibility may be eligible for additional athletic scholarships during the first 1-2 years of graduate pharmacy coursework. Band scholarships are also available.
Pharmacy Direct Students at UC:
Are guaranteed a seat to the doctoral program if certain criteria are met

Are eligible for renewable undergraduate, graduate, athletic, and band scholarships

Gain earlier exposure to the profession of pharmacy, career pathways, and networking opportunities

Receive professional development opportunities, including jobs, internships, shadowing, research, and more

Obtain dedicated and individualized support from faculty and staff every step of the way
Notification of UCSOP special events and programming, volunteer activities, community outreach, fundraisers, and more through email, social media, and biweekly newsletters
Opportunity to join and participate in graduate student pharmacy organizations
24/7 access to pharmacy building and third floor pre-pharmacy lounge with student ID card
Students who are interested in obtaining a Bachelor of Science (BS) degree as well can do so through our 3+1 Track. The 3+1 BS in Biology with an emphasis in Biomedical Sciences degree pathway is a unique opportunity just for Pharmacy Direct students.
One additional year of undergraduate coursework will result in two degrees upon successful completion of the required curriculum.
Students would successfully complete a three-year undergraduate program and then matriculate into the UCSOP. After completion of the first year of the professional curriculum, the students will receive a BS in Biology with an emphasis in Biomedical Sciences degree.
The students will then spend the next three years completing the professional curriculum for the PharmD.
Of note, it may still be possible for particularly motivated students or students starting at UC with transfer or high-school credit to complete the undergraduate prerequisite coursework for the 3+1 pathway in two years. This will be determined on a case-by-case basis.
Although obtaining a bachelor's degree is not required, students may also elect to continue their undergraduate education beyond two years to obtain a BS degree prior to applying to the graduate-level PharmD program.
Did you know that you don't need a Bachelor's Degree to apply to the UC School of Pharmacy? The Pharmacy Direct program can help make sure that you have the knowledge you need to succeed in pharmacy school, and you can choose whether or not to pursue an undergraduate degree on the way.
Learn more about the prerequisites for entry into the UC School of Pharmacy here: UCSOP Prerequisites
Additional Information
Admission Requirements
Students must gain general admission to the University of Charleston. A visit to campus to meet with Admissions personnel and program faculty is strongly encouraged.