School of Pharmacy Student in Top Ten
UC SCHOOL OF PHARMACY STUDENT PLACES IN TOP TEN FOR UNITED STATES PUBLIC HEALTH PHARMACY AWARD
April, 2020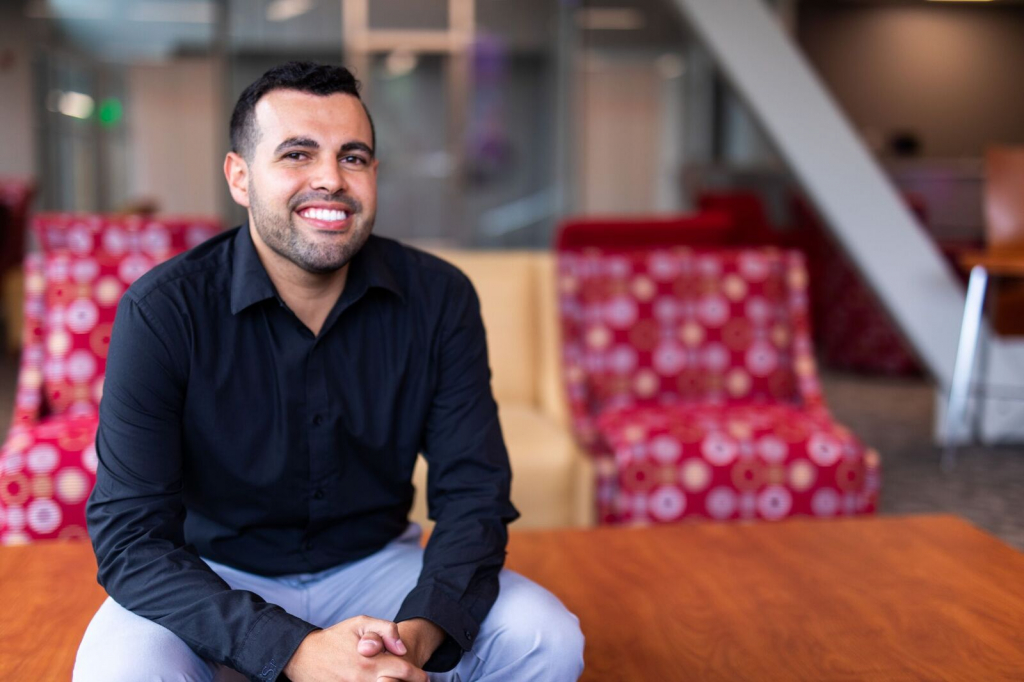 CHARLESTON, W.VA – University of Charleston School of Pharmacy (UCSOP) Class of 2020 student, Glenn Schiotis has been named a recipient for the United States Public Health Service Excellence in Public Health Pharmacy Award. Schiotis was awarded this honor among 89 recipients from across the country and earned a place in the top ten. The United States Public Health Service awarded Schiotis this honor based on his volunteer contributions to public health.
"It is a great honor to be recognized as a top ten recipient for such a prestigious award. I've been inspired by a variety of people to use my role as a student pharmacist to have a positive impact in the community, and I am so grateful for all of the opportunities and support I have received from being a part of the UCSOP family. These experiences have shaped the pharmacist I plan to be, and I promise to continue to serve the public throughout my career," Schiotis said.
A majority of Schiotis's volunteer activities centered around substance abuse disorders and the opioid pandemic occurring in West Virginia and across the nation. Schiotis volunteered at the Harm Reduction Clinic offered through the Kanawha-Charleston Health Department, inspiring him to team up with fellow student pharmacist, Tyler Leroy to create the Change the Stigma Conference in February 2019. This interprofessional event aimed to educate and help overcome the stigma attached to substance abuse disorders and how to best provide care for the affected patient population.  The American Society of Health-System Pharmacists granted the Outstanding Professional Development Project Award to this project.
Schiotis also took part in a project for Neonatal Abstinence Syndrome (NAS) prevention for use in the West Virginia correctional facilities. This project educates incarcerated women about the risk of NAS and informs them about the availability of long-acting reversible contraceptives. This project submitted by Schiotis and classmate Logan White was a UC I3 Innovation Competition winner in the Student Process category.
Schiotis has also serves as Class of 2020 president and Phi Lambda Sigma Leadership Society vice president. He also served as the Pharmacy Student Governance Association president in 2018-2019.
Jamie Bero, UC School of Pharmacy Director of Student Affairs, had the opportunity to work closely with Schiotis during his tenure as PSGA president. "Glenn has been an exemplary leader within the School of Pharmacy,' she said. "He was always a student who could be counted on to step up and fill a void. He was able to see what needed to happen and was willing and able to implement a solution."
Schiotis has been a member of the Dean's List every year at the UCSOP.
Nominees for the Excellence in Public Health Service Award are reviewed by the Pharmacist Professional Advisory Committee. This group is comprised of highly qualified healthcare professionals that focus on public health leadership and clinical service in the federal government.