Beth Wolfe Named Executive Vice President of Enrollment Management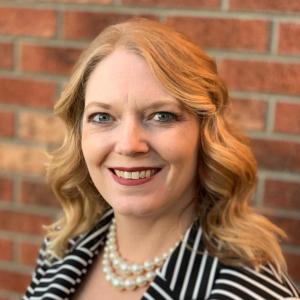 Charleston, WV – December 10, 2019 – Following a national search, Dr. Beth Wolfe has been named the new Executive Vice President of Enrollment Management at the University of Charleston. Wolfe comes to UC from Marshall University, where she served for the past 13 years, most recently as the Director of Continuing Education.
"Beth's background and expertise align perfectly with the increasingly complex dynamics of enrollment management," according to UC President Marty Roth.  "Her leadership, communication, and analytic skills quickly resonated with community members.  We are excited to have Beth join our senior leadership team."
An educator and administrator with more than 21 years of experience in K-12 and higher education in West Virginia and Indiana, Wolfe is a three-time graduate of Marshall University.   She began her teaching career at Stonewall Jackson Junior High (now Middle School) on Charleston's West Side. After teaching English and Chemistry at Bloomington (IN) High School South for 7 years, she returned to the Mountain State in 2006 to fill the role of Coordinator of STEM Outreach at Marshall.
Wolfe's experience at Marshall also includes service as Director of Recruitment where she led efforts to bring in the two largest freshmen classes in Marshall history.  In her current position as Director of Continuing Education, she launched the successful Lifelong Learning Program that provides informal learning opportunities to retirees in the greater Huntington area.
An avid writer and public speaker, Wolfe was invited to speak in the inaugural TEDx Marshall University event last spring, and her poetry will appear in the 2020 edition of the Women of Appalachia Project anthology. Her research interests include higher education marketing and workplace civility in higher education.
Wolfe will begin her appointment at UC on January 13, 2020.